International Medical Team
home
>
International Medical Team
line
International Medical Team
We provide the best customized medical services from entry to until departure from the country
HanGil Eye Hospital International Medical Team was opened in January 2015 as the number of foreign patients increased. We offer a one-day one-stop service that allows all medical treatment in the day at the Ophthalmology Center so that foreign patients such as Russia and Kazakhstan can receive consultations faster and more comfortably.
The coordinator in charge will consult with you by phone or e-mail, and make appointments to the center according to the patient's condition. We provide personalized medical services tailored to individual patients.
line
Invitation of Foreign Patients
with Severe Cases to Korea for surgeries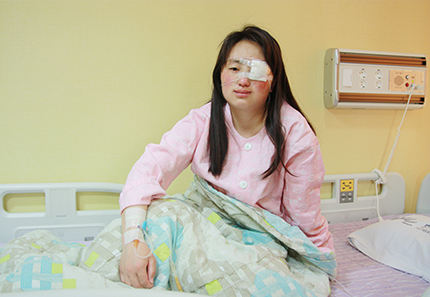 We invite children and elderly patients from Uzbekistan, Mongolia, and the Philippines who have severe cases that are difficult to operate on because of local technical and equipment conditions. We restore their normal vision through cataract surgery and strabismus surgery.
line
Medical skill training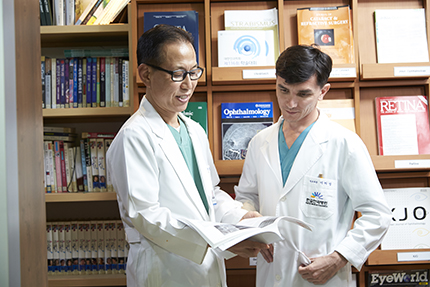 HanGil Eye Hospital provide opportunities for skill training to the doctors who working at HanGil Uzbek Eye Hospital as part of a social contribution.
line
Information activity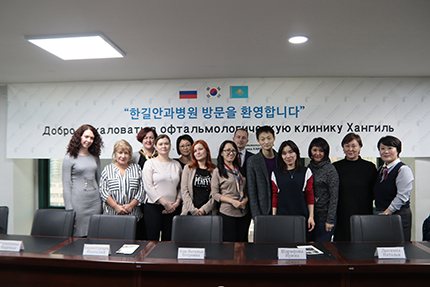 - 2017.7 Korea Culture & Tourism Festival
- 2018.4 KITF (KAZAKHSTAN INTERNATIONAL EXHIBITION "TOURISM & TRAVEL)
- 2018.7 Opening Ceremony for The for Incheon Metropolitan City Health Tourism Counseling Center (Irkutsk, Russia)
Health Tourism Presentation (Novosibirsk, Russia)
Incheon Medical festival (Incheon, Korea)
- 2018.8 Busan International Medical Tourism Convention
- 2018.11 Hold A Familiarization Tour (Russia & Kazakhstan)
- 2019.4 KITF (KAZAKHSTAN INTERNATIONAL EXHIBITION "TOURISM & TRAVEL)
- 2019.5 Vietnam Medical Tourism
line
Patient guide & consult